ChocolateMantra
by prudhvi
(india)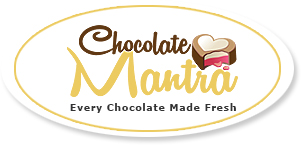 Chocolate Mantra offers wide range of chocolates for Indian customers. It is online website, we deliver chocolates to all over India.


We offer over 200+ varieties of chocolates including pralines, center filled truffles, varieties of bars and other customized chocolates. Visit our website www.ChocolateMantra.com
Join in and write your own page! It's easy to do. How? Simply click here to return to Healthy Dark Chocolate Directory.