Chocolate Desserts Directory
Use this search box to find the info you're looking for!
Custom Search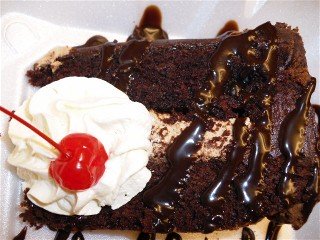 Welcome to my Chocolate Desserts Directory!  This directory is a searchable collection of bakeries, specialty bakers, and caterers.

It's designed to help you quickly find a local business that can meet your chocolate needs.  (Don't be embarrassed, we all have chocolate needs!)
Or a bakery that'll ship chocolate treats to you.
Search here when you need chocolate cupcakes, pies, cookies or birthday cakes for a party.
Wedding cakes or groom's cakes for your special day.
Or just a special treat to brighten your day.
Whether at home or away search the directory today.
Find what you crave!



How to Search this Directory
In the search box below, type the name of the city, state, province or country to find a chocolate dessert business.
Or you can use the geographical list below the search box.
Loading




Geographical Listings of Chocolate Bakeries, Specialty Bakers, Caterers and Chocolate Makers


United States



India

No Chocolate Desserts Listings In Your Area Yet
Sorry. Check back here often, I'm constantly working on adding new listings.
Have a friend in the business? Then do what any true friend would do. Tell them about this free opportunity to list their business! Maybe they'll slip you a free cupcake out of gratitude, dude.
Can't wait?  Need a dessert shipped to your door today?

Chocolate Dessert Stores I've Tried!
Check out my chocolate reviews of a few dessert stores I've visited.
You may be headed to or live near one of them.  See what I have to say. 
Comments?
You'll be able to leave comments about any of the chocolate businesses listed that you've tried.
All you have to do is go to the company's listing page. Scroll down to the comments from customer section at the bottom of the page. Then click on "click here to write your own" review.
Return to Health Benefits of Dark Chocolate Home Page