Cocoa Powder Recipes For Dark Chocolate Lovers
Use this search box to find the info you're looking for!
Custom Search
Try these cocoa powder recipes when you're hungry for homemade treats fresh from the kitchen!
Sample these chocolate desserts made with antioxidant-rich cocoa. It'll be love at first bite!
But be warned...my recipes are high cocoa content, designed to satisfy dark chocolate lovers.
If you're not ready for that much cocoa, use less.
Go ahead and indulge your cravings with these handy cocoa powder recipes. One bite and you'll never go back to the box, can or pouch.
You can only get this decadent flavor when you make it yourself.
Try a Cocoa Powder Recipe
Chocolate Desserts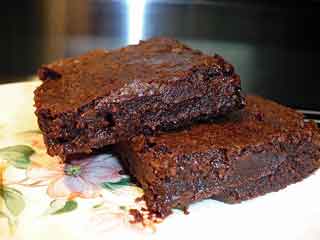 Dark Chocolate Brownie Recipe-rich and gooey with lots of cocoa, y-u-m-m-m! Who can resist a warm brownie? Why would you want to?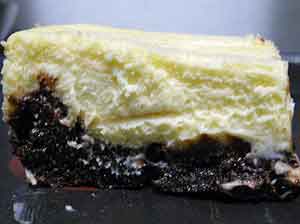 Brownie Cheesecake-want more cheesecake and less brownie? Try this delicious recipe and experience chocolate dessert nirvana. Thick cheesecake topping on a brownie bottom. Scrumptious!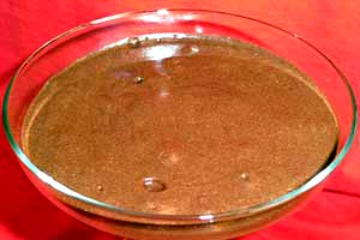 Easy Chocolate Mousse -are you afraid to try to make a mousse? Do you think it's difficult just because it's French? Forget about it! It ain't hard. Try this simple recipe brimming with cocoa. You'll impress yourself and others with your new found culinary skills.
Chocolate Pudding-make this homemade pudding dark or light. Recipe will show you how to make your own creamy dessert. It always tastes better than store bought when you make it yourself!
Frosting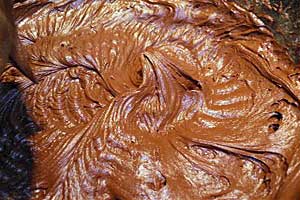 Very Chocolate Dark Frosting Recipe-try this easy recipe that's loaded with antioxidant-rich cocoa. With only five ingredients and five minutes you can make this very chocolate dark frosting. It's so rich and creamy you'll never go back to the canned stuff!
Chocolate Glaze Recipe-make it when you need a little drizzle of cocoa icing on your cake or cookie. Doesn't make a lot but the taste will hit the spot!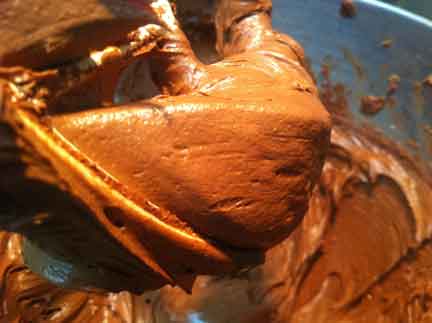 Chocolate Buttercream Frosting Recipe-decadent icing made with butter and heavy cream.  Silky and delicious, fit for a special occasion!





Syrup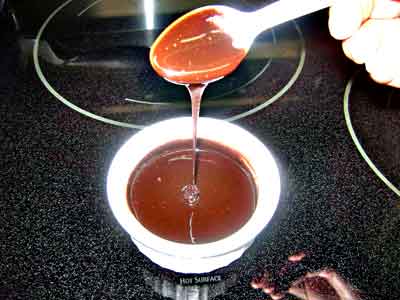 Dark Chocolate Syrup -in just 15 minutes you can make homemade dark chocolate sauce as dark as you like. It's easy to customize your syrup because you're in control of the cocoa. Light, medium, or intense flavor, you choose!



Drinks
Hot Cocoa-make this recipe and enjoy the flavor of the cocoa, not all those unnecessary additives. Quick and easy to make like those packets of powder. But you'll be able to pronounce each ingredient. Suitable for vegans.

These easy cocoa recipes are hard to resist. Mix one up today. Then try to bake it or serve it before you eat it all up.  Ooops! Don't feel bad, the kids wouldn't have liked it anyway.
Do you sell healthy dark chocolate? Promote it for free. Join my Healthy Chocolate Directory.
Return to Health Benefits of Dark Chocolate Home Page