Simple Chocolate Recipes for Delicious Desserts
Use this search box to find the info you're looking for!
Custom Search

Dreaming of dessert? Something easy but delicious? Try one of these chocolate recipes. They're simple, tasty, and fast.
You won't need much. Just a little good quality chocolate, a few other ingredients and a microwave. You'll be dipping, dunking and drenching in a flash.
Whip up some chocolate covered strawberries or pretzels. Maybe a few chocolate turtles.
Take your choice!
Chocolate Recipes
Tasty Treats
Simple to make, sure to please.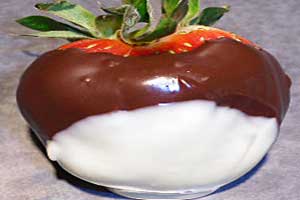 Chocolate Covered Strawberries -learn how to make this delicious dessert and save. Give your special someone a great gift. Very easy to make. Homemade and heart healthy!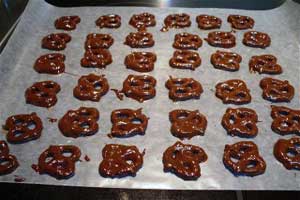 Chocolate Covered Pretzels -make this crunchy treat at home using your favorite type of chocolate. It's fun and easy to do. You can even decorate them with sprinkles for special occasions or to give as gifts.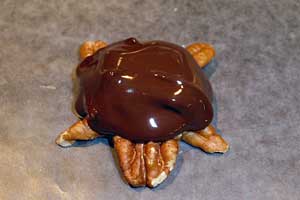 Chocolate Turtles -combine pecans, caramel and chocolate to make this quick and easy dessert. Makes a great gift for your favorite turtle owner or collector! Or try one of the other suggestions for enjoying healthy chocolate and pecans.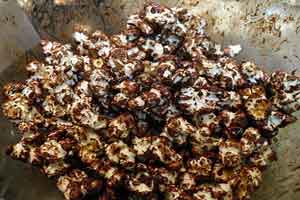 Chocolate Popcorn Recipe -pop up this antioxidant-rich snack in a hurry! No air popper needed. Just a microwave and a paper lunch bag. Cheap but tasty whole grain treat. Use a little or a lot of chocolate to cover the corn.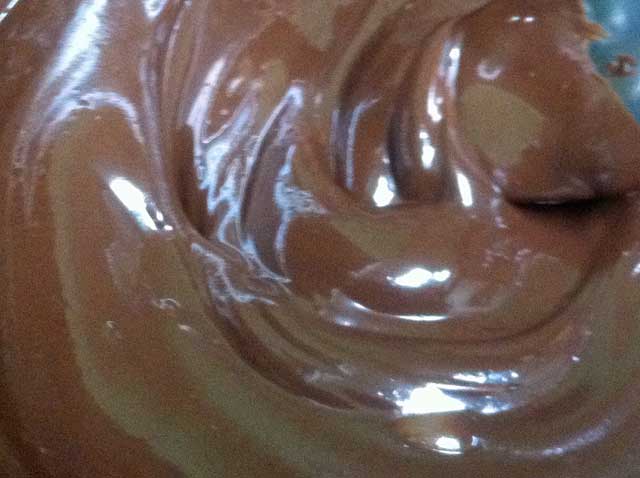 Melting Chocolate Chips-learn how to melt your chips perfectly.  Liquefy them for your favorite recipe!  Do it right and worry no more.  You won't ruin your precious chocolate!  Video.

Devour these delights yourself or make enough to share.
They make great gifts too!
These easy dessert recipes will have you out of the kitchen in a jiffy.
When time is short and your craving is strong, try one of these easy chocolate recipes. They don't take much of your precious time. But they deliver a satisfying dose of dessert. Keep the ingredients handy. Mollify your midnight munchies! Or make someone a special gift.



Return to Health Benefits of Dark Chocolate Home Page

Do you sell healthy dark chocolate? Promote it for free. Join my Healthy Chocolate Directory.