Luscious Dark Chocolate Recipes Made with Baking Chocolate
Use this search box to find the info you're looking for!
Custom Search
When you want really rich desserts, try these dark chocolate recipes. They'll satisfy your desire.
Why? Because they use baking chocolate and chips with lots of rich cocoa butter.
That's the secret to luscious chocolate flavor and great texture.
Cocoa, with much less cocoa butter, can't compete.
It makes great desserts but chocolate squares and chips make delectable ones.
It can be a bit of a pain to use (melt) baking chocolate. But the gain (except in the hips) is worth it.
Delicious Chocolate Desserts: Recipes Using Baking Chocolate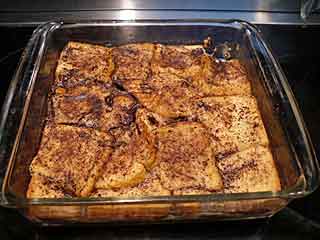 Chocolate Bread Pudding Recipe-turn your loaf leftovers into dessert.  Simple custard dessert with cinnamon.  Tasty after dinner or for dinner if your mouth is too sore for more.
Chocolate Chip Banana Bread-combine the delicious flavor of bananas with chocolate chips and you have one awesome quick bread!  Delicious cake-like confection is easy to make.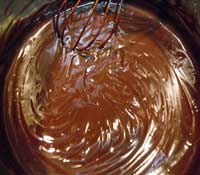 Chocolate Ganache Recipe -quick and easy but rich and delicious frosting recipe. Just 2 ingredients. Heat up the cream, stir in the chocolate, cool, pour, refrigerate and enjoy.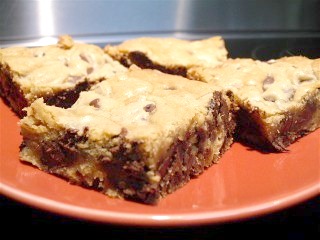 Chocolate Chip Recipe -for sharing. Use this recipe and give your friends and family the gift of homemade cookies. They'll love them. Dark chocolate recipes are meant to be shared.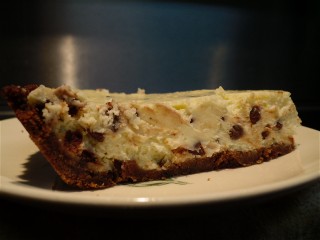 Chocolate Chip Cheesecake Recipe -simple to make delicious dessert. Save some money make it yourself! Rich, creamy and brimming with chocolate chips. You decide which cookie crust you desire. Hard to beat the graham crust especially when you add some cocoa to it!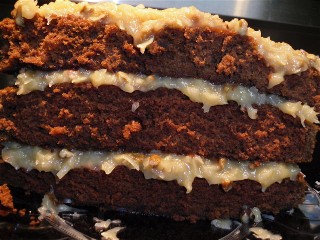 German Chocolate Cake Recipe -a not-so-dark cake recipe that's delicious anyway! Give this recipe a try when you need a special cake to wow 'em with! A little time consuming but not difficult to make. Makes great cupcakes too! Very popular.
Chocolate Muffins Recipe -make a moist muffin plain, with cheesecake filling or chocolate chocolate chip. Delicious with both fillings or plain! Make mini muffins or muffin tops. You'll need special pans for tops or minis but they're well worth the trouble.
So mix one of theses recipes up today. Then try to bake it or serve it before you eat it all up. Ooops! Don't feel bad...the kids wouldn't have liked it anyway.  Their simple palates can't appreciate such divine desserts!


Do you or someone you know sell healthy dark chocolate? Promote it for free. Join my Healthy Chocolate Directory.

Return to Health Benefits of Dark Chocolate Home Page