Want to Bake Cookies? Delicious Chocolate Cookie Recipe
Below!
Use this search box to find the info you're looking for!
Custom Search
How do you make chocolate cookies? With a delicious and easy chocolate cookie recipe.
Are you craving nothing but chocolate or something with chocolate chips?
Choose from recipes for chocolate chip cookies, chocolate chocolate chip cookies or chocolate cookies.
Each recipe makes a tasty batch.
Brighten your family's day with home baked cookies and milk.
Or slip some into their lunch with a "thinking of you" note. Bake a cookie make a memory.

Anyone can buy a bag of cookies.
But not everyone will spend their time baking.
Your time is precious.
Why not spend some on your family today?
Make a chocolate cookie recipe.
How to Make Cookies: Pep Talk

Haven't baked before? No problem. Each recipe has step-by-step instructions.
Follow them and you'll learn how to make cookies. It's really easy to bake.
Just remember to measure the ingredients carefully. And don't over bake. You should be just fine.
Remember you're not alone. We all had to start somewhere. We all make mistakes.
If you make a mistake, just pitch them out and start again. You'll get the hang of it.
Maybe you should taste your mistake first.  You might have created a great new recipe!

Practice really does make perfect!
Chocolate Cookie Recipes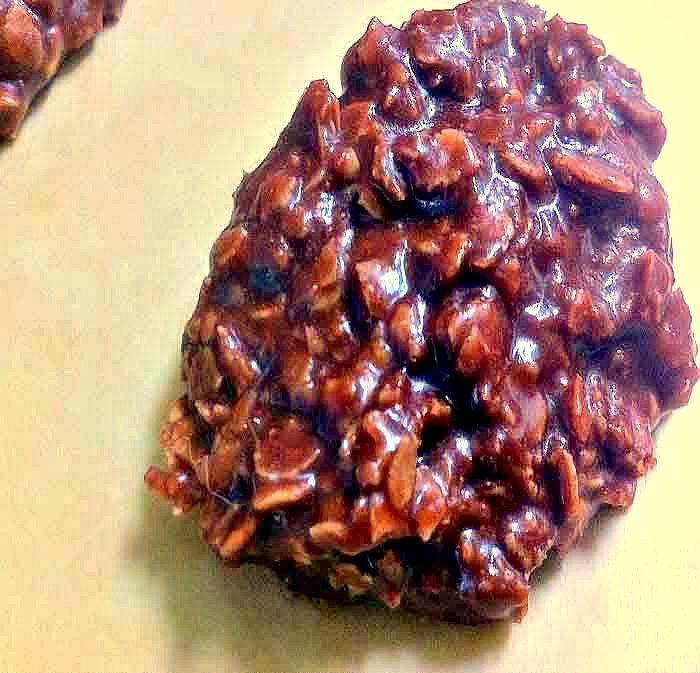 No Bake Chocolate Oatmeal Cookies-ridiculously simple recipe for a delicious fudgy, chewy, chocolaty semi-nutritious treat. No oven was heated in the making of these!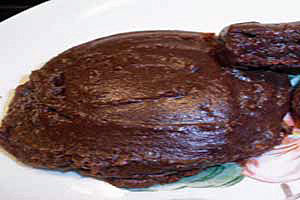 Chocolate Cookies -here's a quick and easy recipe for drop cookies made with chocolate. Very moist. Taste like fudge. The recipe is simple but the taste is divine. Dark and delicious or semisweet and scrumptious. You choose!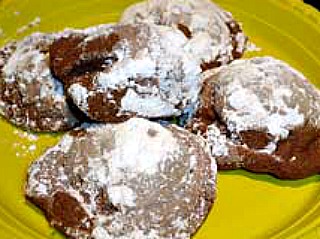 Meltaway Cookies-melt in your mouth rich, buttery chocolate cookies! So easy to make. So easy to overindulge in. Delightful texture. Decadent!
Oatmeal Chocolate Chip Cookies Recipe -make a more nutritious chocolate chip cookie. Same delicious taste but packs more punch. Hearty chewy cookie with healthy oatmeal and semisweet chips. Fool your family into eating fiber and loving it!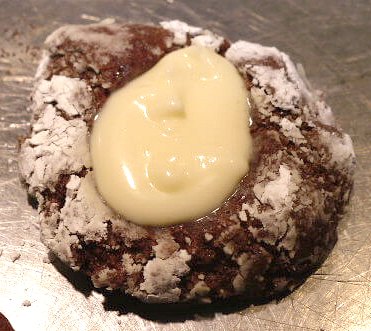 Thumbprint Cookies -leave an impression with these delicious cookies. Especially tasty with rich brown sugar frosting. Get creative and decorate them for your next party or holiday.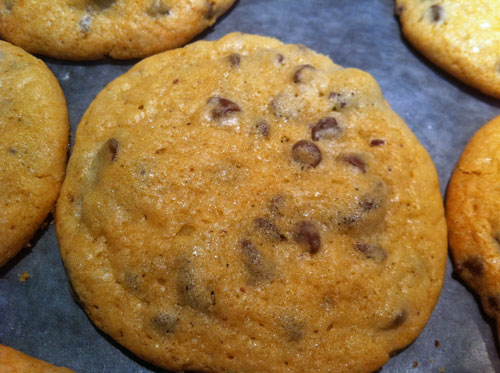 Chocolate Chip Cookie Recipe- a variation of the famous Nestle Toll House chocolate chip cookie recipe. It features 3 types of chocolate chips and lots of them. Can you ever have too many dark chips in your cookie? I think not! But if you do, make a couple of simple changes. Then you'll have the Toll House recipe to enjoy.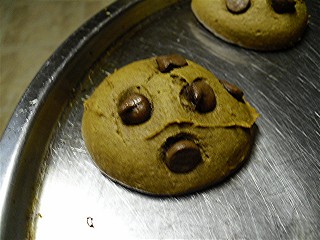 Cocoa Pumpkin Cookies -combine pumpkin with chocolate for more antioxidants. This recipe is a healthier version of chocolate chip cookies. Lower in fat and calories. More nutritious. Good source of fiber and Vitamin A!
Dark Chocolate Cookie Recipe --tasty and simple to make. Bake the whole batch. Or store the dough in the refrigerator(for several days). Just bake a few at a time. Keep them around to satisfy that sudden need for some chocolate.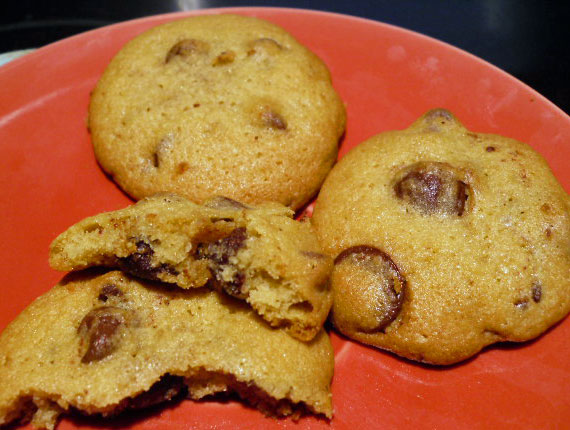 Dairy Free Cookies -are made with a butter substitute. That means less fat between you and your chocolate chips. Cut down on the fat and guilt. Enjoy those chips more!
Chocolate Chunk Cookies -hunks of bittersweet chocolate folded into a rich cocoa dough. Try these delightful cookies warm from the oven. Or cool them and use them to make a couple of delicious treats featuring ice cream.

Do It For the Children!
Once a young girl came to visit with my kids. Soon the kids wanted a snack.
So I gave them homemade chocolate chip cookies and milk. To my utter shock, she told me she didn't like the cookies.
So I asked her why not? She said she preferred cookies from a box.
Well, that was a totally foreign concept to me. Homemade is always better, isn't it?
Then I realized she probably wasn't used to homemade cookies. It was so sad to know that she was missing out on one of life's special moments.
Don't deprive your children. Share a batch and bond.
A chocolate cookie recipe is more than a set of instructions. It's an expression of love. After all, you spend your most precious asset, your time, when you bake for the one(s) you love. It make take years, but someday they'll thank you.




Do you sell healthy dark chocolate? Promote it for free. Join my Healthy Chocolate Directory.

Return to Health Benefits of Dark Chocolate Home Page