Chocolate Cake Recipe Collection
Use this search box to find the info you're looking for!
Custom Search
Here's my chocolate cake recipe collection just for you. Simple, satisfying dessert recipes. Delicious and diverse.
No baking experience necessary.
You just need a desire to step outside your comfort zone. To go beyond the box.
A willingness to make a little more mess.
If you do, a reward awaits you. More flavorful desserts!
You'll really taste the chocolate, not the chemicals. Box mixes are ok, but they can't replace the real deal!
Or the way you feel when you make it yourself.
Chocolate Cake Recipes
Just try and decide which one of these tempting treats to bake first!  I love them all...hope you will too.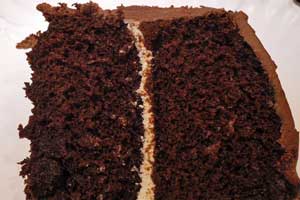 Easy Chocolate Cake Recipe-super moist and simple chocolate cake. Plus an easy recipe for frosting. Delicious combination!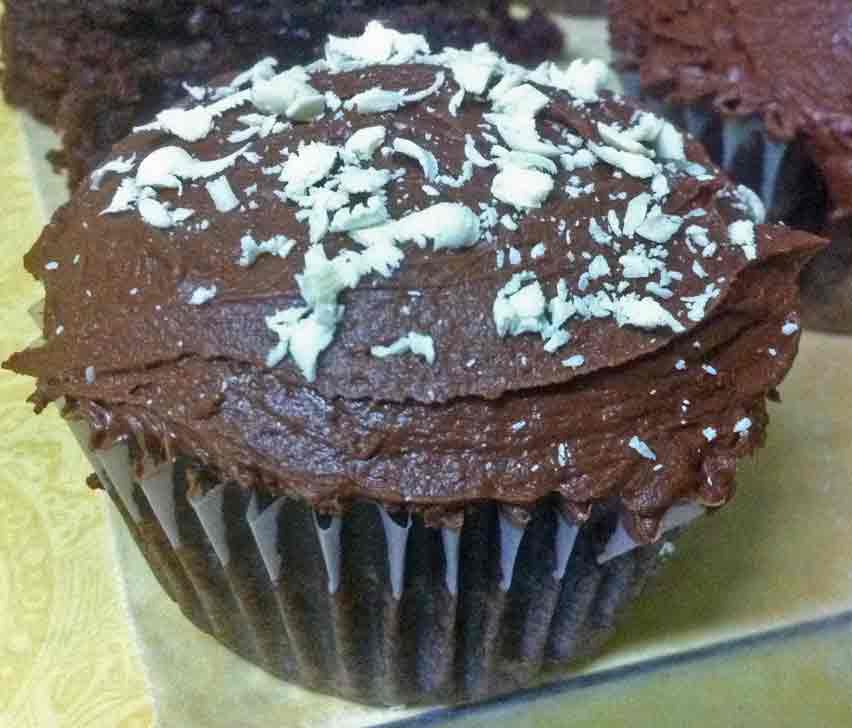 Death by Chocolate Recipe-so much chocolate in one little cake!  Fudge cupcakes filled with rich milk chocolate cream cheese, covered in a semisweet icing topped with grated white chocolate. A heavenly overdose of deliciousness.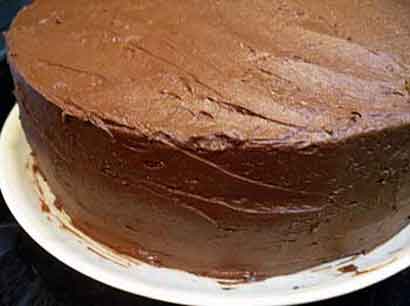 How to Ice a Cake-learn how to frost a layer cake without going to pieces.  It can be intimidating but I'll walk you through it!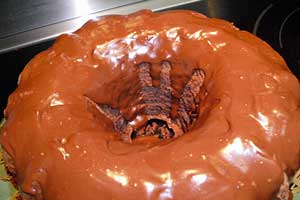 Chocolate Pound Cake -rely on this easy recipe made cocoa powder to satisfy your chocolate itch. Travels well and feeds a crowd. Baked in a bundt pan it pleases the eye too! Got leftovers? Unlikely, but if you do, it freezes well.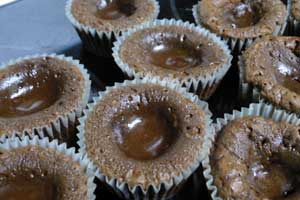 Lava Cake Recipe -indulge in this warm gooey restaurant favorite at home. Just follow this easy recipe. They taste great cold too, like fudge cake.
Flourless Chocolate Cake -sink your teeth into this fabulously fudgie cake. Dark and delicious but not too dark. Try this easy recipe with pictures to guide you.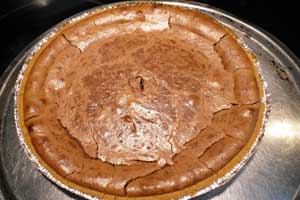 Chocolate Cheesecake Recipe -dark, delicious and easy to make. No spring form pan or baking skills needed. Give it a try! It's decadent. Friends and family will think you slaved over it.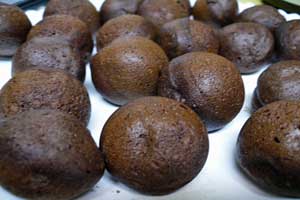 Cake Balls -recipe for disaster? These are easy to bake but a real pain to decorate. Read why you may need to think twice before making this devilish dessert!
Jump in and choose! You can't go wrong. Bake it. Then taste it and see what I mean.
That delicious homemade flavor is worth a little more mess. Try it and see if you agree with me.
Do you sell healthy dark chocolate? Promote it for free. Join my Healthy Chocolate Directory.

Return to Health Benefits of Dark Chocolate Home Page