Boredom Beating Sliding Puzzles Collection
Use this search box to find the info you're looking for!
Custom Search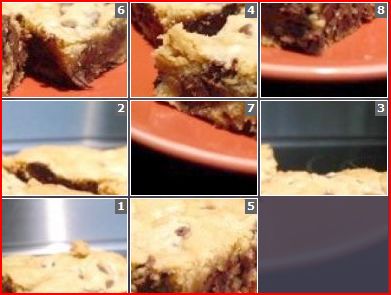 Bookmark this brain training sliding puzzles page. 
Then keep this stack handy.
Use it to ward off the daily dullness that can tinker with your thinker!
Remember those cheap little plastic number games from your childhood?
These are just as fun (frustrating)!  Only they're made from pictures of chocolate and you play them online.
So you can't pull out the tiles and rearrange them.  These you actually have to solve.
Good luck!  Hope you have the patience to persist.



Cookie Pieces

Maybe you can lick this chocolate chip cookie?  It's the easiest, so it's up first.
Once you mastered it, you can move down to the medium level.




Halloween Truffle Game

Have fun trying to untangle this twisted truffle!  Let me know how you do...I gave up.
But I'm sure you didn't.  Or did you?  Nah, you can handle it!




Baffling Bayou Picture

If you couldn't solve the first two, stop now!  No use tackling this toughie.
The perplexity could cause you to go to pieces.  Ok, if you're a glutton for punishment go for it!

Those sure were fun, right?  Uh, right?  Speechless, eh?
Maybe you would like to try an...
Head Over to Online Picture Puzzle again?

Maybe Word Search Game Sounds Fun?