Valentine Coloring Pages For Chocolate Lovers
Use this search box to find the info you're looking for!
Custom Search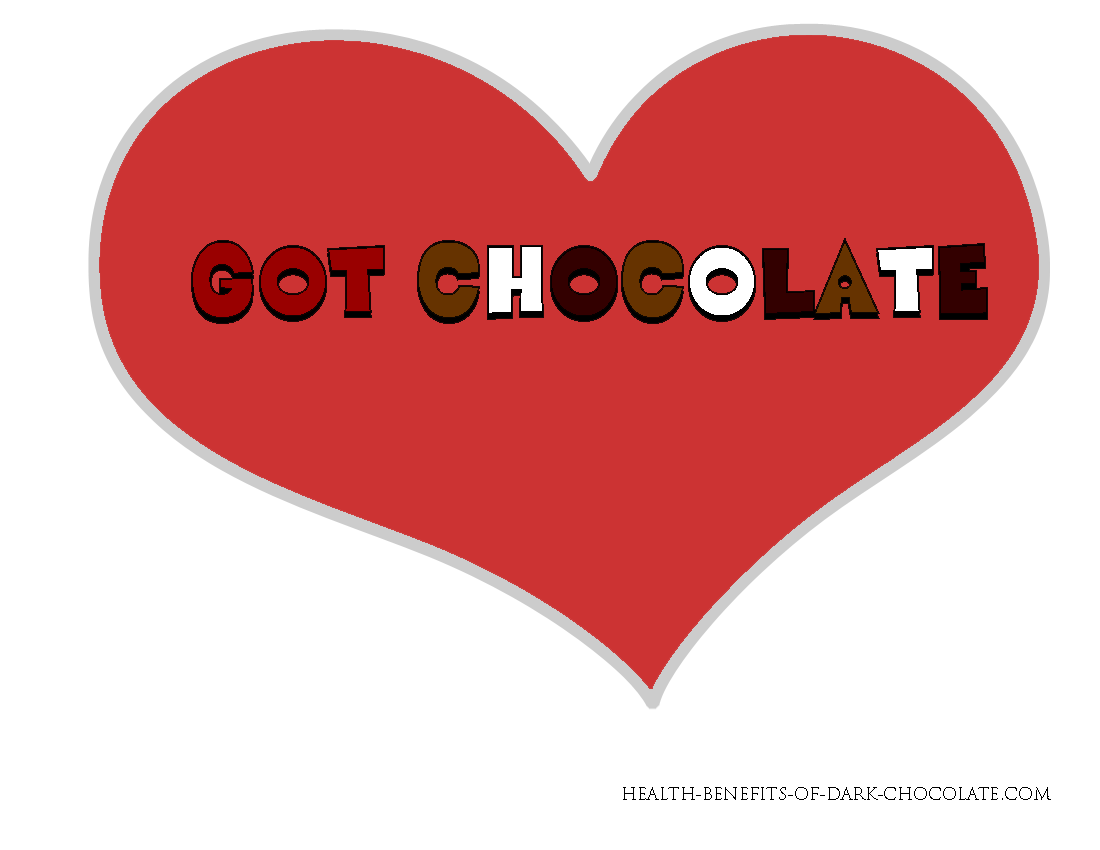 Be smart choose a heart from these Valentine coloring pages. 
Let it do the talking for you!
Show that special chocoholic that you understand.
Color your way into her or his heart! 
Give a lasting token of your love.  Not one of those that shrivels way too soon.  Or the box of sweets she'll (he'll) have to sweat for weeks to recover from.
Just a simple paper heart colored by your loving hand.  Like these...
Heart Valentine Coloring Pages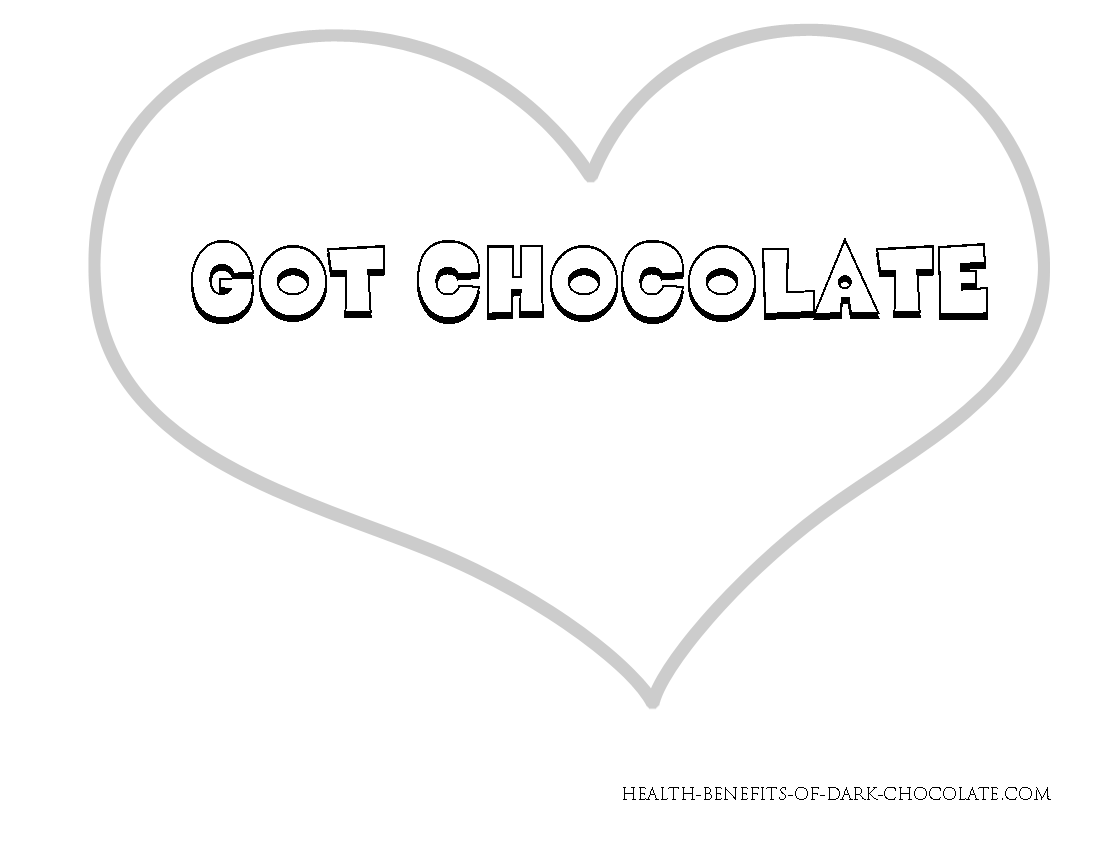 Got Chocolate?  Heck, chocolate is expensive!  Those Valentine's Day boxes of chocolate candy can cost a fortune.
If your budget is busted, but your love is strong give this heart colored with love!
It's the thought that counts right?  You thought about buying some chocolate but...you had more computer paper than cash.
So you printed this out and added a personal note.  Problem solved!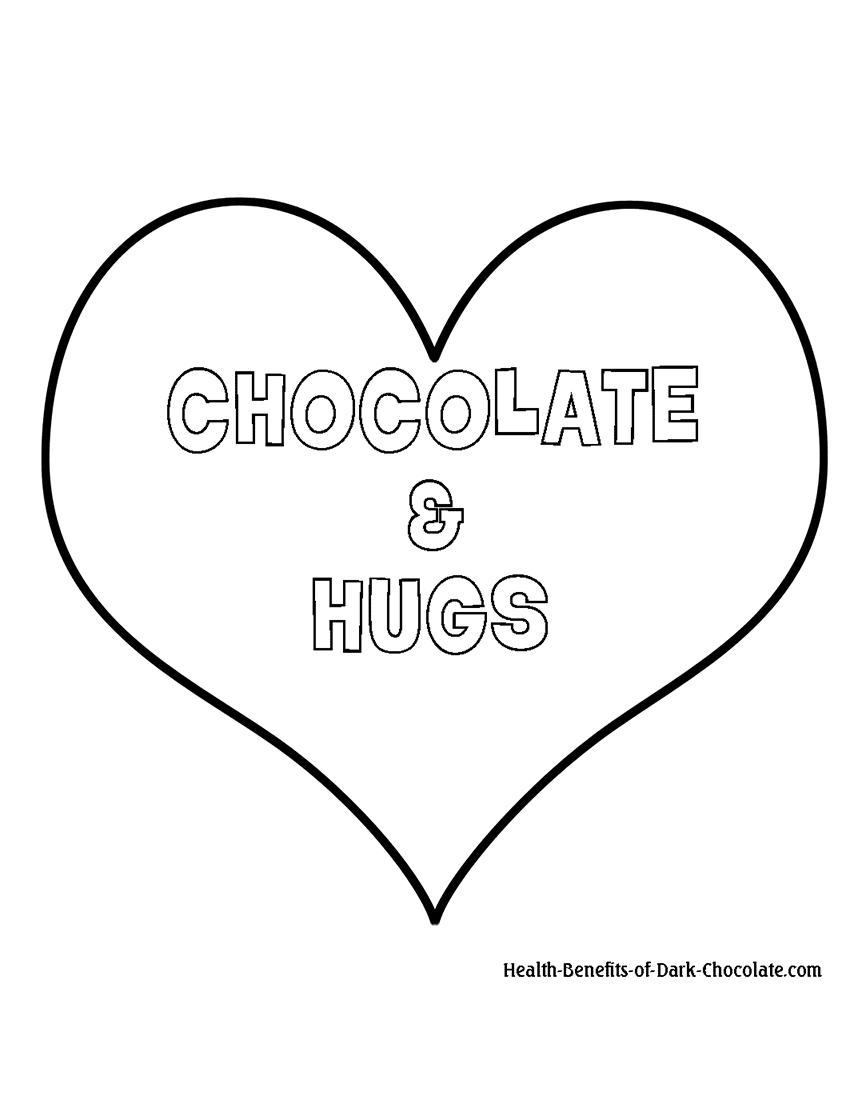 Chocolate & Hugs What a perfect combination! 
Hugs are free. 
Unfortunately, chocolate is not.
So fill in the heart and hand it out with the hugs!
You can color it something like this.  Or choose the favorite colors of your favorite.

You can say it's a chocolate IOU.

Then buy some marked down candy the day after Valentine's! 
Sweet! Save and gave some chocolate too.  You're so clever.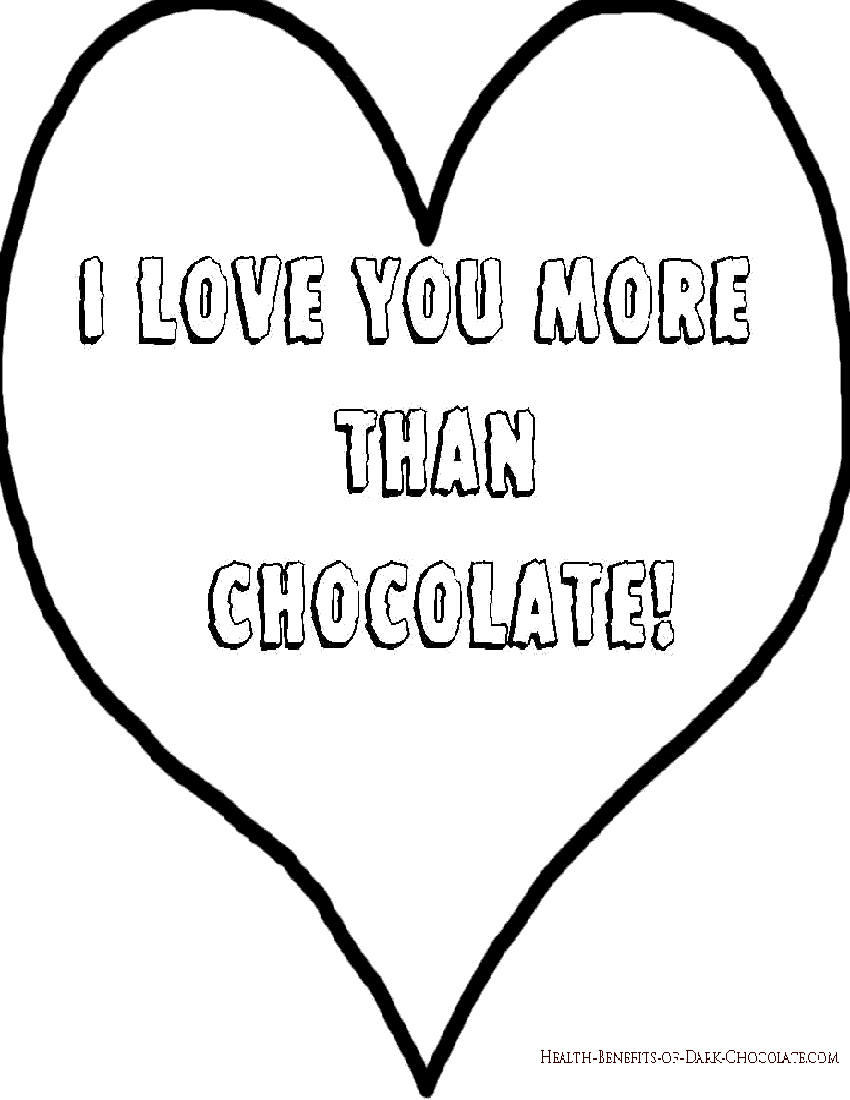 Love You More Than Chocolate!   Give this to a chocolate lover and you'd better be serious! 
I'm serious!  Those are powerful words to us chocoholics.
So handle this heart with care.  Don't go there unless you truly mean it.

Authentic chocoholics have a serious relationship with that bittersweet treat. 
It always there when we need it!
So if you send out this sentiment, be prepared.  
You'll be expected to live up to your chocolate promise.
These paper hearts don't taste great like chocolate!  But these valentine coloring pages are good and inexpensive way to send some love to those that love chocolate!  And some love may bounce back to ya!